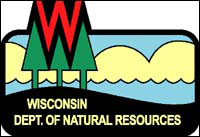 The City of Waterloo has applied for a 50 percent matching grant from the Knowles-Nelson Stewardship Program to help buy 0.22 acres of land in the City of Waterloo in Jefferson County. The city will provide match to the grant award.
The property is being acquired to develop a trailhead with a trail connection to Fireman's Park and will include the activities of fishing, trapping, hiking, cross-county skiing, non-motorized boat access, biking and nature appreciation. The property includes 125 feet of frontage along the Maunesha River. The Department of Natural Resources is proposing to make the determination that the prohibition of hunting is necessary to protect public safety based on the parcel's proximity to residential buildings and roads, the size of the parcel, the expectations of visitors, and a city ordinance prohibiting the discharge of weapons within the park.
DNR's initial assessment of the allowed Nature Base Outdoor Activities (pdf) may be downloaded from the Stewardship Public Notice website or you may request a hard copy by contacting the project contact listed below. Public written comments on the proposed acquisition can be mailed to Julie Sauer, Administrator, Division of Customer and Employee Services, care of Mary Rothenmaier, Community Services Specialist, 3911 Fish Hatchery Road, Fitchburg, WI 53711 or sent by email to [email protected].
If you have questions about this project, Mary Rothemaier can be reached by phone at (608) 275-3322. Written comments will be accepted through Feb. 7, 2013. In accordance with s. NR 52.04 (2) (b), Wis. Adm. Code, objections about the prohibited activities on this property must show the proposed prohibition to be inconsistent with s. 23.0916 (2) (b), Stats., and s. NR 52.05, Wis. Adm. Code.
To receive e-mail notices of Stewardship Grant project news releases, please subscribe by putting a check mark by DNR Stewardship News under the News & Announcements heading.
Logo courtesy Wisconsin Department of Natural Resources