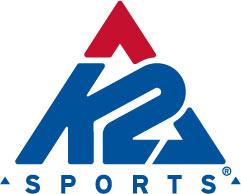 International and Regional Forces promotes camaraderie and women's health for female skiers worldwide
Internationally respected for bringing the first women's-specific ski to market, K2 Skis is proud to continue its support for the K2 Ski Alliance program and its engaging and altruistic vision for female skiers. Promoting everything that encompasses female presence in the sport of skiing, the K2 Ski Alliance and all its forces have a very active agenda filled with events and fundraisers for the remaining 2013 winter season.
Developed in effort to unite female skiers of all ages around the world, the K2 Ski Alliance promotes camaraderie, events and happenings in the female ski community. Over a decade later, the program is not only the primary product testing and development resource for creating the most innovative women's skis on the market, but also it is a major supporter of women's health causes. Because of the K2 Ski Alliance, K2 Sports donates a large sum annually to the Breast Cancer Research Fund (BCRF), accumulating an upward of $1M in donations since the program's existence. In addition, K2 supports many other breast cancer research efforts throughout the year. In recognition of the cause, a pink ribbon for breast cancer awareness adorns nearly all of the skis in the K2 Women's Collection.
The K2 Alliance spreads its compassion throughout the winter season at regional events such as the upcoming Pink Chase Tahoe event on Feb. 28. The adventurous day is presented by the K2 NorCal Ski Alliance, one of the most influential regional Alliance groups nationwide. The event is set to include ski instruction for all levels, the ultimate skiing flash mob and a very special silent auction featuring a pair of hand-painted skis by artist Caroline Zimmerman in Tuscany, Italy to raise funds for the BCRF.
"Caroline's stunning skis were created in conjunction with a contest the K2 Ski Alliance hosted in October," said Alyssa Clark, K2's Marketing Coordinator. "They represent her survival against breast cancer, her love for winter sports and the ability to give back to a cause dedicated to finding a cure for breast cancer. The skis are a true work of art and we are so thankful that Caroline dedicated her time to support the BCRF and to be a part of the K2 Alliance."
For those not located in the Tahoe region, silent auction participation is strongly encouraged by online bidding, now open through noon on Feb. 28. Anyone can support the fundraiser, from anywhere in the world, by placing a bid online on the silent auction tab at: http://www.pinkchasetahoe.com/. The estimated value of the skis is $7,000. The top bidder, present at Pink Chase Tahoe or not, will take home the skis and their winning bid will be donated entirely to the BCRF.
To become involved with the K2 Ski Alliance, please follow: https://www.facebook.com/pages/K2-Ski-Alliance/235228466515206. For more information about K2's female ski collection, visit: http://www.k2skis.com/skis/womens
Logo courtesy K2 Sports