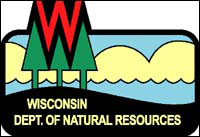 Question 1: Is it legal to hunt coyote with full metal jacket bullets, or am I required to use soft nose bullets?
Answer: The prohibition against using non-expanding type bullets only applies if hunting deer, bear, elk and wolf. There is no longer a restriction on full metal jacket ammunition for deer, bear, elk or wolf to allow solid copper or other non-toxic bullets to be used. They just need to be designed to expand upon impact with the game they are used for. Non-expanding bullets can be used for coyote.
Question 2: Is it legal in the state of Wisconsin to discharge a firearm on public land? I am talking about for purposes other than hunting — such as sighting in a firearm. Let's say you are in the woods with a safe backdrop or berm that is not a shooting range. Does the season, time of day, collection of cases, or any other sort of detail come into play or matter in this case?
Answer: Public lands may mean city, town, and village, county, state or federal. Each of these units of government usually will have their own set of laws, rules or ordinances that regulate the discharge of firearms on lands they own and control. The DNR only has authority to control the discharge of firearms on lands the DNR owns, leases, manages and controls. Other state agencies would regulate firearms on lands they own, lease, manage and control.
DNR rules under s. NR 45.09(5), Wis. Adm. Code does not allow possession of loaded uncased firearms on DNR lands in 18 counties for the purpose of simply sighting in the firearm, unless it is being done at an established target range.This is not the case for all other DNR lands where it is otherwise legal to possess and discharge firearms for the purposes of hunting. It would not be illegal to sight in a firearm on DNR lands that are open to hunting in counties not included in the list of 18, but it would not be legal to damage any state property on such lands (such as signs, posts, trees) and not legal to leave litter behind on such properties (such as materials used as targets).
The small game and deer hunting regulations pamphlets state the following under the state lands section:
No Person May:
Possess any loaded or uncased firearm or air gun while within the exterior boundary of state-owned lands posted with department signs in Dane, Dodge, Fond du Lac, Jefferson, Juneau, Kenosha, La Crosse, Manitowoc, Milwaukee, Outagamie, Ozaukee, Racine, Sauk, Sheboygan, Walworth, Washington, Waukesha, and Winnebago counties or on State Recreation Areas or state forest lands in the Kettle Moraine or Point Beach State Forests except as follows:
While engaged in hunting in accordance with the open seasons listed on pages 10-17.
While shooting at an established target range (this is the only target shooting permitted on these state lands).
While training or trialing dogs under department license within designated areas.
Question 3: If someone were pulling another person on a snowmobile sleigh while riding on a snowmobile trail, would the person riding in the sleigh have to get out and walk across at each intersection?
Answer: We don't really have any regulations on sleighs. We advise people that the sleigh would need a tail light to comply with legal lighting requirements. Other than that, there are no other restrictions on their use.
Question 4: I have a customer wondering if they could sell wings and feathers from pheasants raised on a game farm but harvested through traditional hunting methods. I noticed it is legal to sell game farm-raised pheasant wings and feathers, but not pheasants that were legally harvested in the wild. Is it legal to sell wings and feathers from pheasants that were harvested by hunting but raised on a game farm?
Answer: Feathers or any part of the carcass of a pheasant raised in captivity can be sold if it was never released to the wild — and the sale is accompanied by a receipt from the person who raised/sold the bird or its parts. This serves as proof the bird was a farm-raised game bird. Once a captive-raised pheasant is released, those birds are then considered wild birds which can only be harvested during the open season with appropriate license and cannot be bought or sold. This includes all the thousands raised by DNR at Poynette and released around the state, and any that are raised by private individuals or game farms and stocked/released to the wild. State statutes say the burden of proof that an animal was a farm-raised game bird rests with the person making the claim. This is why a person must be sure to obtain a receipt from the person who sold the captive game-farm birds.
Logo courtesy Wisconsin Department of Natural Resources