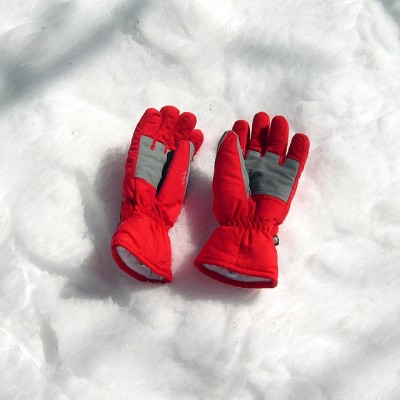 Elisabeth Malloy, 43, and her boyfriend Adam Morrey ,30, were skiing in Millcreek Canyon, just east of Salt Lake City when they were caught by a 700-foot wide avalanche. According to the New York Daily News, the couple admitted that they knew the area to be unstable but decided to dare the 9400 foot slope.
Mallory was immediately swept away by oncoming avalanche and buried under the snow downhill. The veteran skier described the experience as "violent" but remained steadfast that her boyfriend would find her.
"I had a small pocket of air I created with my arms and I decided the best situation was to meditate and breathe slowly," Mallory said.
Meanwhile, Adam Morrey had been separated from her by the course of the avalanche, but fared better in its wake. He was able to hoist himself out of the snow and immediately began a search for Mallory in the nearby area. When his calls came back unanswered, Morrey used the rescue beacons the couple had been wearing to locate her. It took five minutes for him to come to the spot where Mallory was buried, minutes which were an eternity under the snow.
Morrey began digging her out with an avalanche shovel, finding his girlfriend alive but unconscious. While falling, Mallory had lost her gloves and boots, causing frostbite to her hand and foot. Morrey then frantically performed CPR on her and clothed Mallory in extra clothes from her backpack.
Luckily, another skier happened to find the couple and offered his assistance. Together, the three made their way down the mountain towards a rescue helicopter.
According to Fox News, the two skiers were taken to University Hospital in Salt Lake City, where Mallory received treatment in the burn unit. The skiers attribute their survival to their training and well-prepared gear.
When asked if she would ever think about skiing again, Mallory said it was a definite yes.
"Looking back at it, it was miraculous, it was amazing," she said. "…it's about the experience for me. I enjoy being in the mountains, I love snow. I've always considered myself a mountain goat."
Image from Emi Yañez (arquera) on the flickr Creative Commons, Screenshot of Elisabeth Malloy and Adam Morrey from Fox 13 Salt Lake City