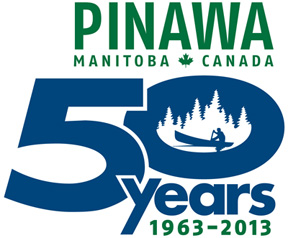 Popular Catch-Photo-Release Walleye Tournament Comes to Manitoba
The enormous success of four previous Lund Mania fishing tournaments has inspired plans for a first-ever Canadian event, scheduled for July 20, 2013.
Headquartered in scenic Pinawa, Manitoba, Lund Mania Canada will launch directly onto one of the walleye wonders of the world, the Winnipeg River. This event heralds the first walleye tournament to be held on this pristine section of the epic river. Special regulations within the nearby Whiteshell Provincial Park have created a world-class trophy walleye fishery, and utilizing the Catch-Photo-Release format enables competitive anglers to sample this exceptional stretch of river.
Open to the first 50 teams to register and pay a $400 entry fee, Lund Mania will surely attract some of the finest walleye anglers in the region. (To qualify, participants must operate and fish from a Lund boat.) Previous events held near Lund Boats' headquarters in New York Mills, Minn., have provided contestants with a fun, exclusive opportunity to fish against Lund legends, such as Al Lindner, Gary Roach, Ted Takasaki and Scott and Marty Glorvigen. This year, both Jason Gauthier from Jason's Adventure TV and Steve MacInnis from Adventures North will be on hand.
Ryan Sproule, tournament director and special events coordinator for Lund Boats, says the tournament gives Canadian anglers the chance to see firsthand Lund's expansive line-up of industry-leading fishing boats in action. "Lund Mania has been such an incredible experience for everyone that we felt it was time to show appreciation for our loyal Canadian customers—and to thank them by offering them a chance to compete in a truly unique event on an amazing trophy walleye fishery."
To further reward Lund Mania participants, the top three teams will each win a new 2013 Lund Boat / Mercury Engine/ Shoreland'r Trailer package. Paired with a non-fishing spotter, competing teams can register up to six walleyes on tournament day. The tournament is also seeking spotters from the local community who would like to spend a day on the water and help measure fish.
Coinciding with Lund Mania will be a variety of local festivities— including fireworks, music and a parade— in celebration of Pinawa's 50th Anniversary.
Says Pinawa Mayor Blair Skinner, "Pinawa is very proud and honored to be the host community for the first-ever Canadian Lund Mania Fishing Tournament. The excitement in Pinawa has been growing since the news of the tournament began spreading throughout the town. This annual event will help put Pinawa on the recreational fishing map, and attract many new visitors to our community.
"We're especially excited because the tournament will take place the very day Pinawa celebrates its 50th birthday. We look forward to welcoming all of the participants to Pinawa on July 20 and hope they will join in with the many birthday events taking place."
Image courtesy Traditions Media