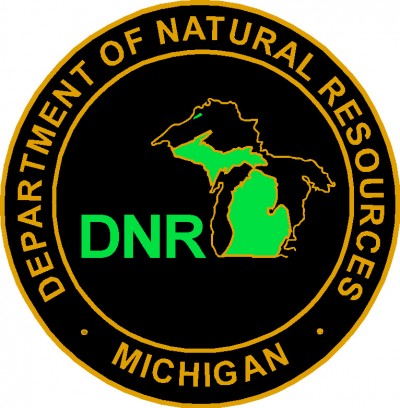 Yankee Springs Recreation Area in Barry County will host an "Introduction to EcoTrek Fitness" workshop Saturday, Jan. 26, from 1 to 3:30 p.m. at the Long Lake Outdoor Center, located at 10370 Gun Lake Road, Middleville.
EcoTrek is a program that offers outdoor-based workouts designed to integrate cardio, flexibility and strength training. EcoTrek Fitness founder Cari Draft and her team of group fitness instructors from southwest Michigan will be on hand to lead demonstrations of a variety of options for staying in shape during the winter. Participants of all fitness levels will have the chance to try winter hiking, snowshoeing, cross-country skiing and more.
This program is an introduction to the new "Fresh Air Fit" series sponsored by the DNR, which will officially kick off in April. Fresh Air Fit is a statewide series of fitness-focused classes hosted in state parks and recreation areas to help Michigan residents and visitors enjoy fun and fitness in the great outdoors.
For more information about the Introduction to EcoTrek Fitness workshop, email [email protected] or call Yankee Springs Recreation Area at 269-795-9081.
More outdoor fun and exercise is available through the DNR's Recreation 101 program, which provides expert instruction to budding outdoor enthusiasts by offering free, hands-on training in over 50 different activities. Learn about participating or becoming an instructor atwww.michigan.gov/rec101. The DNR also offers ongoing nature programing, with schedules available online at www.michigan.gov/natureprograms.
The Recreation Passport is an easy, affordable way for residents to enjoy and support outdoor recreation opportunities in Michigan. By checking "YES" for the $11 Recreation Passport ($5 for motorcycles) when renewing a license plate through the Secretary of State (by mail, kiosk, online at www.expresssos.com or at branch offices), Michigan motorists get access to state parks, recreation areas, state forest campgrounds, non-motorized state trailhead parking and state boat launches. In addition, Recreation Passport holders can experience real savings at businesses and retailers that participate in the Passport Perks discount program. The Recreation Passport is valid until the next license plate renewal date. Nonresidents can purchase the Recreation Passport ($30.50 annual; $8.40 daily) at any state park or recreation area or through the Michigan e-Store at www.michigan.gov/estore.
Learn more about this creative way of sustaining Michigan's outdoor recreation and natural resources at www.michigan.gov/recreationpassport. For information on Passport Perks shopping discounts or how businesses and retailers can enroll in the program, visit www.michigan.gov/passportperks.
Image courtesy Michigan DNR