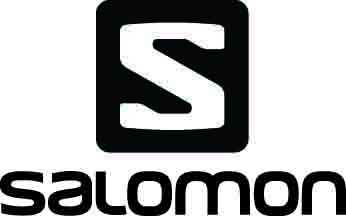 Salomon, a leader in technical design and innovation in mountain products announces its parent company, Amer Sports', significant advance in ski touring product technology. WTR (Walk to Ride) is a first-ever industry standard for compatibility of certain touring boot soles and bindings. WTR compatibility is certified by TÜV, a world-renown safety monitoring agency, ensuring an official compatibility between specific bindings and specific ski boot walk soles.
WTR allows skiers to combine a superior level of performance downhill skiing and an excellent level of convenience and security when hiking (ISO Standard 9523). It establishes a norm for fitting rockered touring soles with certain binding setups.
"Salomon has led the industry in quality binding innovation since day one, so it's no wonder we are bringing WTR to our skiers," says Erik Anderson, director of sales for Salomon Winter Sports Equipment. "We are hiking more to find great snow, but not giving up our alpine setups. So, with rockered soles that are so good to walk in, we also need to be sure we are secure in our bindings. This new standard is about that exact connection between boots and bindings as hiking and skiing continue to evolve around each other."
WTR-certified bindings are intended to be used with all alpine ski boots compliant with ISO standard 5355 and ski boots with the new WTR-certified soles that have rigid contact zones in order to guarantee provide the same level of security and skiability as traditional alpine set-ups.
Salomon's parent company, Amer Sports, has finalized a common agreement to license WTR technology to the Rossignol group starting in fall 2013. And WTR is currently available in certain 2012/13 Salomon and Atomic binding options.
Logo courtesy Outside PR/Saloman