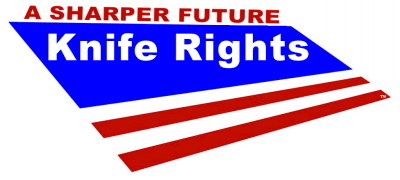 The Indiana Senate Committee on Corrections and Criminal Law has voted to move Senate Bill SB181 forward with a DO PASS recommendation on a vote of 9-0. SB181 is a Knife Rights requested bill that would repeal Indiana's antiquated and irrational ban on the sale and possession of automatic knives.
SB181 is co-sponsored by Senator Jim Tomes, Senator Brent Steele and Senator Johnny Nugent.
SB 181 represents the first of a number of Knife Rights legislative initiatives that you can expect to hear about in the coming weeks and months. These difficult times only make these efforts to protect our knives all the more important. Please support Knife Rights as we fight for a Sharper Future for all Americans™.
Image courtesy Knife Rights