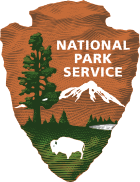 Commemorate Martin Luther King, Jr. Day with a visit to a park 
All 398 national parks across the country will have free entrance on Monday, January 21 in commemoration of Martin Luther King, Jr. Day.
"The holiday provides the perfect opportunity to visit a national park with a direct connection to Dr. King – a place where you could literally walk in his footsteps," said National Park Service Director Jonathan B. Jarvis. "Or, you could visit one of the many national parks or National Register of Historic Places sites that honor the Civil Rights Movement or other African American accomplishments."
National parks directly associated with Dr. King include the Martin Luther King, Jr. National Historic Site in Georgia which contains his birthplace, home, church, and grave; the 54-mile long Selma to Montgomery National Historic Trail in Alabama where he led the 1965 Voting Rights March; and the National Mall and Memorial Parks in Washington, D.C. which include the Martin Luther King, Jr. Memorial and the Lincoln Memorial where he spoke of his dream for America.
Among the dozens of other national parks that celebrate African American achievements are New Orleans Jazz National Historical Park in Louisiana, Sequoia National Park in California, George Washington Carver National Monument in Missouri, Tuskegee Airmen National Historic Site in Alabama, and Nicodemus National Historical Site in Kansas.
The National Park Service's National Register of Historic Places also recognizes key locations associated with African American history. Their travel itineraries, We Shall Overcome: Historic Places of the Civil Rights Movement and Aboard the Underground Railroad, provide details on more than 100 significant sites.
In addition to Martin Luther King, Jr. Day, the National Park Service will also waive admission fees on 10 other days in 2013 – the weekdays of National Park Week (April 22 through 26), the National Park Service's 97th birthday (August 25), National Public Lands Day (September 28), and Veterans Day weekend (November 9 through 11).
National park passes that provide free or discounted admission are available for active duty military members and their dependents, senior citizens, and people with permanent disabilities.
Logo courtesy National Park Service