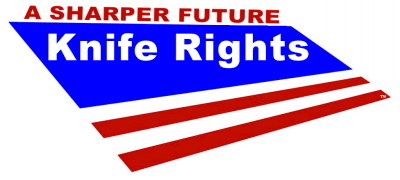 Indiana State Senator Jim Tomes has presented us with a welcome start to the new year,Senate Bill SB181, a Knife Rights requested bill that would repeal Indiana's antiquated and irrational ban on the sale and possession of automatic knives. The bill is co-sponsored by Senator Brent Steele, Chair of the Corrections, Criminal and Civil Matters Committee that will hear the bill, and Senator Johnny Nugent.
SB181 is identical to the bill that was passed overwhelmingly last session in the Senate by a bipartisan vote of 46-1. That bill got wrapped up in election year politics and was never heard by the Indiana House. We have hopes that it will fare better this year.
If you live, work or travel in Indiana, please contact your Senator and ask them to support SB181.Click here to locate your Senator, and/or the Senator who represents where you work or travel.
SB 181 represents the first of a number of Knife Rights legislative initiatives that you can expect to hear about in the coming weeks and months. These difficult times only make these efforts to protect our knives all the more important. Please support Knife Rights as we fight for a Sharper Future for all Americans.