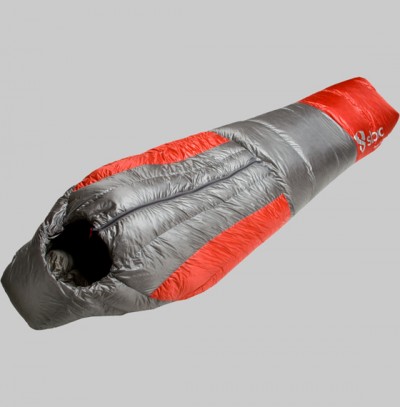 Insotect Ltd. is pleased to announce that the company's Insotect Flow insulation system will be officially adopted by Stoic for their 2013 sleeping bag lineup . Stoic will carry the Insotect Flow insulation system as an integrated component within their Somnus sleeping bag line up which includes the Somnus SZ 15 & Somnus SZ 30.
The adoption of Insotect Flow by Stoic supports Insotect's continuing commitment towards partnership expansion. Insotect Flow has quickly gained broad adoption as a staple feature within leading edge high-end sleeping bags such as the Somnus SZ 15 & 30. Aside from the Insotect Flow insulation systems the Somnus bags also feature lofty, 850-fill down insulation for warmth and a feathery light shell fabric to help decrease gear weight. The 15-degree model offers ample warmth for deep-wilderness camping in early spring and late fall, while the 30-degree model provides a temperature rating for late spring through early fall.
Insotect Flow is an evolution in sleeping bag construction; combining the presence of vertical thermal channels (VTCs) with Insotect's proprietary FlowGates. By utilizing vertical channels instead of horizontal ones, the number of total channels is decreased and thus overall material weight is reduced. The vertical orientation helps facilitate heat distribution more readily from head to toe which is an advantage over traditional side to side horizontal channels. The FlowGates are placed along the vertical thermal channels to hold the down insulation in place, minimizing down-shifting.
"We are excited to begin the year with addition of a new retail brand partner. The beginning of 2013 marks another significant step in solidifying Insotect's construction technology value through an exciting new partner such as Stoic." – Irvin Vale Akopov, Insotect Brand Manager.
For more information on Insotect Flow please visit http://www.insotect.com
Image courtesy Insotect