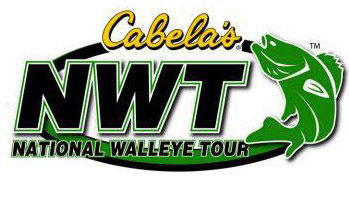 All-New Professional Walleye Circuit to Kick Off Season in April 2013
Mercury Marine, an industry leader in outboard engine manufacturing, has joined the Cabela's National Walleye Tour as part of a multi-year partnership announced today. Mercury adds to the impressive lineup of sponsors already committed to the NWT as it heads towards its inaugural season, scheduled to kick-off in April of 2013.
"Having Mercury Marine on board with the National Walleye Tour is a phenomenal addition to what amounts to a who's-who list of sponsor companies essential to anglers and their families," said Anthony Wright, Tournament Director. "Mercury builds an excellent product, has tons of owner loyalty and we're extremely proud to have their support."
A division of Brunswick Corporation (NYSE: BC), Mercury provides engines, boats, services and parts for recreational, commercial and government marine applications. The company's industry-leading brand portfolio includes Mercury and Mariner outboard engines; Mercury MerCruiser sterndrive and inboard packages; Mercury propellers; Mercury inflatable boats; Mercury SmartCraft electronics; MotorGuide motors, Land 'N' Sea distributing and Mercury and Quicksilver parts and oils.
"We're excited to partner with the new National Walleye Tour," said Ben Duke Mercury Marine's vice president of marketing. "The OptiMax Pro XS outboard is the fastest, most powerful engine on the planet. Combined with the Mercury Pro FourStroke outboard, these are the most premium walleye engines on the market today. We're thrilled to have an opportunity to showcase these incredible outboards."
The all-new National Walleye Tour will begin April 26, 2013 and will include a total of three qualifying events, plus a year-end Championship. The NWT website is already accepting registrations for all events online. The website offers numerous details on the circuit, including official rules, tournament structure, payout and incentives.
Each NWT event features over 100% payback. A fully rigged Ranger Boat, plus cash, is guaranteed for first place at each event – a total value of $57,000. Anglers that fish all three regular season events, in addition to the top points leaders, will gain entry to the three day, entry fee Championship.
The new circuit also includes unprecedented television and media coverage, allowing a national audience to watch the action unfold from each event throughout the season. Airing on multiple networks, the National Walleye Tour will be seen on The Texas Channel, World Fishing Network, Pursuit Channel, as well as the new NBC Sports Network.
For more details, anglers are encouraged to call 612-424-0708 or check out the new website at www.nationalwalleyetour.com. From here, site visitors can register for events, view the TV schedule and learn more about what's in-store for 2013.
Logo courtesy Cabela's