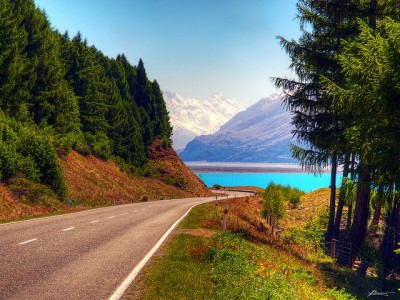 Today, all around the world, the outdoors is being challenged with pressures from every angle including; education, environment, cultural and economic. Those who work in the outdoors are all too aware of these issues. New Zealand is the mecca for the world's outdoors adventurers. Rotorua is its Maori cultural heartland and a hotspot for the outdoors, making it the ideal location to discuss contemporary issues surrounding the value the outdoors brings to our society. It is here that members of the international outdoors community will gather at The World Outdoors Summit 2013 from 18-22 November to share, discuss and present how to resolve those challenges. The World Outdoors Summit is the best opportunity for the global outdoors community come together and ensure that lifelong recreation habits in the outdoors remain an important, relevant and valued part of our societies.
The event, hosted by Outdoors New Zealand, is expected to attract some 350 delegates from New Zealand, North America, Australia and Europe.
Outdoors New Zealand CEO Garth Dawson says that the summit is designed for the entire professional outdoors community and offers a range of workshops, panels, seminars and networking opportunities.
"The World Outdoors Summit is our opportunity to share knowledge, ideas and initiatives on resolving those challenges to ensure that lifelong recreation habits in the outdoors remain an important, relevant and valued part of our societies," he says.
The summit's theme "The value of the outdoors to society" follows on from the theme of The Outdoors Forum 2012, which was hosted by Outdoors New Zealand in October 2012 with a full capacity delegation.
Presentations will include:
Strategies and tactics on how to 'sell' the outdoors without compromising its intrinsic value,
Success stories around gaining public, government or commercial support, sponsorships, partnerships or funding,
Completed research that proves the value that outdoors education, outdoors recreation and adventure tourism brings to our society.
Mr Dawson says that The World Outdoors Summit will incorporate several streams focused on the summit's central theme. The planning committee is currently seeking presentations across all of these streams; outdoor education, outdoor recreation, adventure tourism, sustainability and environment, and risk and safety management.
Confirmed speakers include Dr Ihirangi Heke – indigenous outdoor education consultant, Paora Te Hurihanganui – general manager of Te Arawa Sports Foundation and Dr Robyn Zink – researcher for the Centre for Recreation Research.
Meritorious papers may be invited to submit to a special issue of the New Zealand Journal of Outdoor Education (NZJOE).
Mr Dawson says the four-day event will include an entire day of plenary sessions dedicated to Māori and bushcraft-based content being held outdoors in the Rotorua region. There will also be an awards gala dinner held to celebrate New Zealand's outstanding outdoors community.
He says not to forget the greater goal beyond growing our community.
"More people enjoying a quality experience in the outdoors means that we, in turn, create a healthier, wealthier and smarter international community.
"The outcomes of the overall value project will be greater than the sum of its parts. It's an opportunity to reclaim an important stake in society and the future development of our countries."
The call for speakers closes on 1 April 2013. Early bird registrations open May 2013 and close 18 September 2013. To submit an abstract for presentation, register as a delegate or for more info go to: www.wos2013.com
Outdoors New Zealand, a registered charity and non-profit incorporated in 1997, is the peak organisation providing leadership and support to the outdoor recreation, outdoor education and adventure tourism community.
Its growing community of approximately 100 member organisations cover all aspects of the outdoors community including clubs, not-for-profit organisations, commercial organisations, as well as professional, affiliated, and standards-setting associations at national, regional and local levels.
Image from paul (dex) bica (paul bica) on the flickr Creative Commons