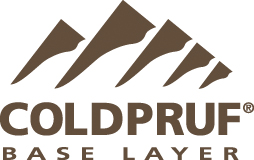 Base Layer Apparel Brand Ups Ante with REPREVE
After debuting new eco-friendly products in 2012, North Carolina-based base layer manufacturer ColdPruf is now showing increased support for greener practices with the adoption of REPREVE recycled fiber by Unifi.
REPREVE is made from recycled materials, including post-consumer plastic bottles, and is an essential ingredient that makes fabrics sustainable. By integrating REPREVE fibers into the ColdPruf Eco product line, REPREVE helps reduce energy consumption and conserve natural resources. The quality and comfort of the base layer product will remain the same.
ColdPruf, backed by 99-year-old parent company Indera Mills, will incorporate REPREVE into Eco-Terra and Pro-Tek base layers which are available in varying men's and women's styles.
"Indera Mills believes strongly in sustainability initiatives and has for years made this a priority," John Willingham, president of Indera Mills, said. "Using REPREVE fiber is an important step in this direction."
The integration of REPREVE is another progression in the continuing legacy of ColdPruf and Indera Mills' commitment to the environment, which is also supported by focus on energy-efficient warehouses and production procedures, attentive recycling and efficient manufacturing processes.
ColdPruf is always seeking to expand distribution. For distributor and retailer inquiries visit us at Outdoor Retailer booth #34159, or contact Peggy Denomme at 800.334.8605 x600 or [email protected].
Logo courtesy SOAR Communications/ColdPruf