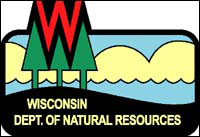 The next meeting of the Governor's State Trails Council will be held Monday, January 14, 2013 from 10 a.m. until 12 p.m. The meeting will be held via teleconference.
Any interested parties that are not members of the Council may attend the meeting by coming to Room 613 of the Department of Natural Resources' Central Office, located in the GEF 2 building at 101 South Webster Street in Madison, WI 53703. The public can also participate in the teleconference at the Rhinelander Service Center, 107 Sutliff Ave., Rhinelander, WI 54501.
The State Trails Council (STC) is appointed by the Governor under the authority of statute 15.347(16) to provide state trail user groups and individuals a voice in the statewide trails program. The STC also provides a forum for dealing with solutions to conflicts between and within trail user groups and trail providers. Additionally, the STC provides advice and consultation to the Department of Natural Resources regarding the planning, acquisition, development, and management of trails in Wisconsin.
Agenda items will include council member updates, DNR report, Recreational Trails Program update and other trail issues. Information about the STC is available online at: http://dnr.wi.gov/topic/parks/stc/.
Please RSVP by January 11, 2013 ([email protected]) if you are planning to attend the January 14 meeting.
Image courtesy Wisconsin Department of Natural Resources