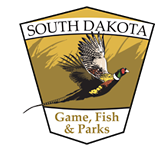 Looking for something for your teen (or for yourself) to do to get out of the house this winter? We just added two series of classes for adults and teens that will do just that and also get you energized for outdoor activities all year.
Winter Camping for Teens
This session kicks off on January 5th with hands-on info about surviving (and enjoying!) a backpacking outing in the winter. We'll discuss appropriate clothing, equipment and techniques for having a fun, safe winter outing. Session 2 will be held on January 12th and will focus on some easy, tasty winter camping recipes. The final session on January 19th will take the group outside for a trek (with backpacks) on-Campus to create a snug winter campsite. This will be a fun class for teens from 13-17. All equipment is provided and students should plan to attend all three sessions.
Leave No Trace
If you're an avid outdoors-person who is looking for some ways to lighten your footprint when enjoying your outdoor pursuits, this series of classes is for you. A certified Leave No Trace instructor will teach about the seven principles of enjoying the outdoors, while leaving it in better shape than when you found it. The first class is January 7th. Each program stands-alone so feel free to attend one, three or all seven! The programs are intended for adults and teens aged 16 and over. All equipment is provided.
All of these programs are available through our online registration system. Just click over to https://apps.sd.gov/applications/GF49OutdoorCampus/outdoorcampus.aspx?LocationID=2 to sign up. If you have questions, please feel free to contact us at (605) 394-2310 or by email at [email protected].
Image courtesy South Dakota Game, Fish & Parks