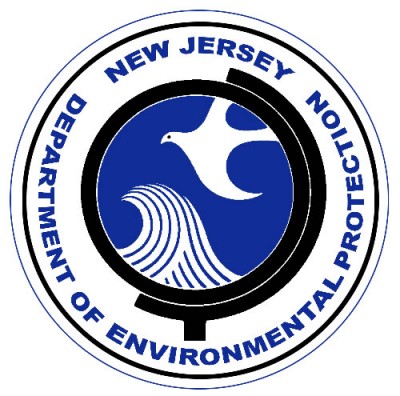 The New Jersey State Park Service will conduct guided hikes and other special outdoors activities at 10 locations on New Year's Day as part of America's State Parks First Day Hikes initiative, Department of Environmental Protection Commissioner Bob Martin announced today.
The national initiative, which involves more than 640 hikes in all 50 states, offers individuals and families an opportunity to get the New Year off on the right foot by connecting with the outdoors at a state park close to home.
"This is a great way for New Jersey residents to start off the New Year and take advantage of all our State Parks have to offer," Commissioner Martin said. "Our dedicated Parks staff and volunteers are eager to share a great outdoor experience, an experience that visitors will hopefully carry on throughout the year."
"We are excited to host First Day Hikes as part of this national effort to get people outdoors and to reconnect with nature," added Mark Texel, Director of the State Park Service. "First Day Hikes are a great way to cure the winter doldrums or burn off those extra holiday calories by starting off the New Year with an invigorating walk, hike or horseback ride in one of our beautiful and scenic state parks."
New Jersey's state parks, forests and recreation areas boast a variety of beautiful settings for year-round outdoor recreation, and each First Day hike will offer an opportunity to explore the unique natural and cultural treasures close to home. DEP park staff and volunteers will lead the hikes, which range from one or two miles to 15 miles.
New Year's Day guided hikes will take place at the following New Jersey locations:
Bass River State Forest (End of Batona Trail, Tuckerton) 11 a.m.
Belleplain State Forest, (East Creek Trail, Woodbine) 10 a.m.
Kittatinny Valley State Park (Paulinskill Valley Trail at Footbridge Park, Blairstown) 10 a.m.; Horseback ride at Halsey Farm, Newton, 10 a.m.
Monmouth Battlefield State Park (Manalapan) 11 a.m.-12:30 p.m.
Princeton Battlefield State Park (Princeton) 6:50 a.m.-9:30 a.m.
Ringwood State Park (New Jersey Botanical Gardens Woodlands, Ringwood) 1 p.m.
Round Valley Recreation Area (Lebanon) at 10 a.m-11:30 a.m.
Spruce Run Recreation Area/Voorhees State Park (Highlands Trail, Asbury) 9 a.m.-5 p.m.
Washington Crossing State Park (Titusville) 1:30-3:30 p.m.
Wharton State Forest (at Atsion, Shamong and at Batsto Natural Area, Hammonton) 10 a.m.; Batsto Fire Tower Trail for mountain bike ride, noon.
There will also be a pre-First Day Hike at 1 p.m. on Dec. 30 at Cheesequake State Park in Matawan.
Additional details about registration, hike locations, difficulty and length, terrain and tips regarding proper clothing can be found at http://www.nj.gov/dep/parksandforests/parks/first_day_hikes.html
Logo courtesy New Jersey Department of Environmental Protection