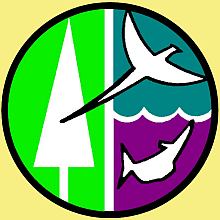 Start 2013 off on the right foot (then the left) with a First Day Hike at Ponca State Park. Individuals and families are welcome to take part in unguided hikes from 8 a.m. to 5 p.m. on Tuesday, Jan. 1. The event offers an opportunity to begin the New Year connecting with the outdoors and getting great exercise with a trek through Ponca State Park's natural and scenic places.
Participants may check-in at the park's Missouri National Recreational River Resource and Education Center for trail information and then return after their hike for hot cider and cookies.
The First Day Hike program is part of a national effort by America's State Parks to get people outdoors and into state parks. There are 646 First Day Hikes scheduled across the country, and people from all 50 states are expected to join the effort to celebrate the New Year with a hike in a state park.
A valid park entry permit is required to enter the park. For questions, contact the park at 402-755-2284 or [email protected]
Image courtesy Nebraska Game and Parks Commission