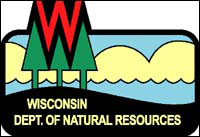 Thanks to the pre-holiday snowfall that hit Wisconsin, most of the state is reporting adequate snow cover for the more than candlelight events scheduled at Wisconsin state park properties this winter. Most of the events offer cross-country skiing, snowshoeing, hiking, or a combination of those activities along trails lit by hundreds of candles.
Candlelight events kick off Jan. 5 with events at Blue Mound, Harrington Beach and Mirror Lake state parks. The Blue Mound event will also feature the grand opening of a new "Friends Shelter" at the park. The Friends of Blue Mounds raised $500,000 for construction of the shelter, which will serve as a heated warming house in the winter for skiers and snowshoers, as well as an area for naturalist programs in the summer.
People should check the candlelight ski events page of the Department of Natural Resources website for specific activities going on at each park. Most events are for cross-country skiing and hiking or snowshoeing only, but a few properties only offer skiing or hiking or snowshoeing. Snowshoeing and hiking are done on separate lit trails from ski trails, as hiking is not allowed on cross-country ski trails once they are groomed for skiing. Most of the trails lit with candles range from 1 to 2 miles in length.
Many of the events held throughout the winter include additional activities, such as bonfires and hot chocolate and other refreshments for sale. Some events offer grills for cooking food or roasting marshmallows. Many of the events are organized by friends groups for the parks, which provide the much of the volunteer labor for the events.
Candlelight events have become some of the most popular winter activities at Wisconsin state park properties. An estimated 1,500 people turned out for a candlelight event at Blue Mound State Park last February, the largest turnout ever at the park. About 900 people turned out for a candlelight ski and hike at the Pike Lake Unit of the Kettle Moraine State Forest and more than 800 turned out for an event at Willow River State Park. The Chippewa Moraine State Recreation Area and Ice Age National Scientific Reserve, which does not have cross-country ski trails, attracted 215 visitors for a candlelight snowshoe hike.
Logo courtesy Wisconsin Department of Natural Resources