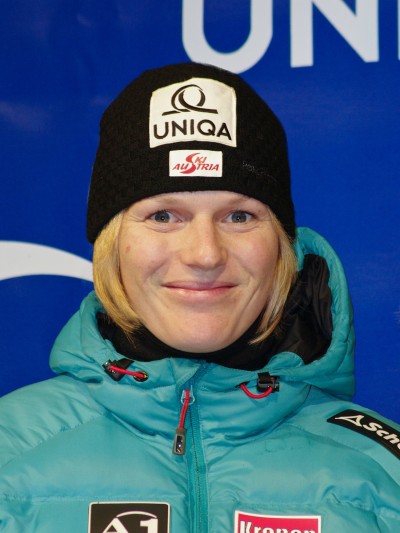 At the end of the World Ski Cup event in Sweden, German skier Viktoria Rebensburg leads the women's giant slalom event by completing the first run in one minute, 13.94 seconds for a total time of two minutes and 28.94 seconds combined with her second run. Overall, Rebensburg is sixth in points standing, still behind Lindsey Vonn even though the star American skier is taking a mid-season break to fully recover from an intestinal illness.
Austrian Anna Fenninger came in second after Rebensburg. She trailed by 0.62 seconds total time for both runs.  Slovenian Tina Maze finished third at a total time of two minutes, 29.85 seconds.
Joining Vonn on the route to recovery is slalom world champion Marlies Schild from Austria. She crashed during training for the Alpine World Cup races and injured ligaments, according to her team. She was already facing a bout of the flu before her crash.
Schild was immediately flown home to Austria and no further details of her injuries were released. She has already crashed once in Levi at the beginning of the season. Then she finished second to Kathrin Zettel in Aspen last month. Schild is only one victory short of a record 34 World Cup slalom wins currently held by Vreni Schneider of Switzerland.
In slalom standings, American Mikaela Shiffrin finished first with a total time of one minute, 45.36 seconds. Second was Swedish Frida Hansdotter at one minute, 45.65 seconds and Maze in third at one minute, 45.88 seconds.
View results for other FIS races here.
Image from Christian Jansky on the wikipedia Creative Commons