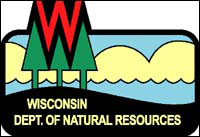 Snow has fallen across most of Wisconsin and temperatures have dropped. The second snow storm of the season has blanketed the half of the state that did not benefit from the snowfall earlier this month.
So after you are done digging out, put the shovel down and wax the skis, gas up the snowmobile and inspect snowshoe varnish and webbing before heading out to celebrate winter.
Some 16-18 inches of snow has piled up from Madison to Milwaukee and Green Bay, whipped into 3-4 foot drifts by high winds, and there maybe more. A couple inches of snow fell in the western and northwestern parts of the state, including Hudson and Ashland with more falling to the east and, including about six inches parts of Eau Claire County and LaCrosse.
Snowmobilers are reminded by state recreational safety specialists not to trespass on snowmobile trails before they are open. Opening of trails is done by county snowmobile trail coordinators based on recommendations from local snowmobile clubs that maintain the trails. Using the trails before they are open can make conditions more difficult for the volunteers, and can also jeopardize the easements that allow trails to cross private lands.
The return of colder weather during the past week began to form some good northern ice, but extreme caution is advised on all state waters. And beware of snow covering dangerous, thin ice.
Where ice has formed, or is starting to form, DNR officials encourages anglers to check in with local bait shops on conditions before going onto the early ice. And when you go out make sure you have a PFD, ice creepers on your boots, extra gloves, and a spud bar to check the ice while walking.
It is best not to go alone, but if you do, tell someone where you are going, when you will be back and carry a cell phone.
While many wait for the ice, there are still open water anglers having spotty success.
Browns and perch have been hitting in Lake Michigan at Lakeshore State Park on spawn sacks and minnows with some success with spoons and plastic. Sauger and walleyes were being caught on the Mississippi River in Pierce County and fishing was steady in Racine County this week with some browns and pike being caught in the marina area.
Gun deer hunters have one final opportunity this year to harvest a deer in the chronic wasting disease management zone of south central Wisconsin. The season, called the Holiday Hunt, runs Dec. 24 through the end of the ongoing late archery hunt, Jan. 6, 2013.
Hunters can fill unused antlerless tags, unused Gun or Archery Buck Carcass Tags or CWD Deer Carcass Tags. Bonus buck rules apply. Deer can be harvested with the use of any legal firearm, bow or crossbow. Archery hunters must meet legal blaze orange requirements during this open firearm season. This includes the wearing of at least 50 percent blaze orange outer clothing above the waste. The goal of the holiday hunt is to provide additional hunting opportunity as well as herd control.
Logo courtesy Wisconsin Department of Natural Resources