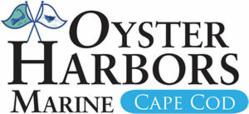 Oyster Harbors Marine has joined forces with Jupiter Marine International to carry its hand-crafted high-speed line known around the world for cutting edge design and development.
With over 35 years of boat-building experience, the Jupiter boats are the finest, most technologically advanced offshore sport-fishing boats available today. Every Jupiter is individually built to the exacting specifications of the sportsman who demands the very best in offshore performance, styling and reliability.
"We're excited to team up with Jupiter," said Peter Maryott, vice president of Oyster Harbors Marine. "We think it's a very customized boat that offers a lot of unique features that our customers have been asking about. They give us several models that we don't now have. And there is a lot of customization that the company is willing to do, so if one of our clients has an idea, they're willing to entertain that idea."
Jupiter boats are built under the direction of Carl Herndon, Jupiter's president. Herndon is best known as the founder and CEO of Blackfin Yacht Corporation and former president of Bertram Yacht, where he earned the reputation for building some of the world's best, most respected sport-fishing yachts.
Ranging in size from 26 to 41 feet, Jupiter boats are specifically designed to run at high speeds in offshore sea conditions while, at the same time, providing passengers with a smooth, comfortable and amazingly dry ride under adverse conditions.
Using only the highest quality materials and the finest craftsmen, each Jupiter boat is built to the owner's exact specifications. Customizing their products to the client's requirements is what sets them apart as a premium semi-custom boat builder.
Jupiter was founded in 1989 in Jupiter, Fla. and named after that prestigious coastal community. The company relocated in 1998 to a larger manufacturing plant in Fort Lauderdale. This facility, previously occupied by Blackfin Yacht Corporation, allowed the company to grow its product line, improve the quality of workmanship, increase efficiency and become more competitive.
Oyster Harbors Marine is a full service marina located in Osterville and Hyannis. Oyster Harbors is a new and used boat dealer for Viking Yachts, Bluestar, Limestone Boats, Regulator Boats, Cabo and Tiara Yachts. Oyster Harbors provides sales, brokerage and services, and is also recognized as one of the top performers in the boating industry.
Logo courtesy Oyster Harbors Marine