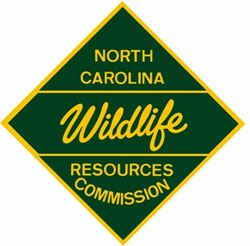 The N.C. Wildlife Resources Commission has completed work on the Blount's Creek Boating Access Area and Public Fishing Area, and it is now open to the public.
The site, which provides access to the Pamlico River via Blount's Creek, has two launch ramps, a floating dock and a fishing pier. It has 28 trailered vehicle parking spaces and 12 single-vehicle parking spaces.
"We are so grateful for our partnership with Beaufort County, who purchased the site, which allowed us to develop boating and fishing access to the popular Pamlico," said Erik Christofferson, chief of the Commission's Division of Engineering Services. "This site will draw anglers and recreational boaters from every part of the state."
Construction of the site was funded with motorboat registration fees and Sport Fish Restoration funds. Beaufort County purchased the site using money from grants made possible by the Coastal Area Management Act (CAMA), as well as from the N.C. Parks and Recreation Trust Fund (PARTF).
"The Beaufort County Commissioners consider this project a huge success thanks to our funding agencies as well as the N.C. Wildlife Commission," said Beaufort County Manager Randell Woodruff.  "The location of this project provides public water access to an area of Beaufort County that has been devoid of such access in the past. The County applauds the efforts of the Wildlife Commission for making this access not just a boat ramp, but a resource for all individuals  — even those who don't own watercraft — to enjoy."
For more information on boating in North Carolina, including the locations of more than 200 free, publicly accessible boating access areas, visit our online locater map. For more information on fishing in North Carolina, including where to fish, visit the fishing page on www.ncwildlife.org.
Logo courtesy North Carolina Wildlife Resources Commission