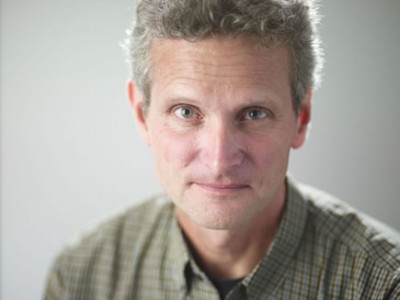 For the next seven years, Pulitzer Prize-winning journalist Paul Salopek will be walking across the globe retracing the migration pattern of ancient humans in an attempt to find links between the geographical areas, the humans that live there currently, and those that died long ago. It is being called the "Out of Eden" project and is sponsored by the National Geographic Society.
Walking with only his backpack and various tools to document the experience, Salopek will begin his journey in Ethiopia, believed to be the origin of human life, through the Middle East, Asia, across the Bering Strait, Canada, the United States, Latin America, and into the Patagonia mountain range in Argentina.
Throughout his journey, Salopek will collect audio, video, and narrative samples every 100 miles and dispatch his findings through National Geographic. Once complete, Salopek will have a "global mosaic of stories, faces, sounds, and landscapes that highlight the pathways that connect us to each other," as stated on the project's homepage.
The journey is an experiment in journalism, but Salopek will undoubtedly learn a few lessons about traversing the outdoors along with the historical lesson. His journey will take him through deserts, numerous mountains and long stretches of wild land as well as sprawling metropolises and everything in between.
Hear Salopek discuss the journey himself and why he's going it in the video below.
"This idea has its roots in some of the oldest forms of storytelling we know—the wandering bards of ancient Greece and the roving poets or griots of West Africa," Salopek said. "We're trying to slow people down, to get them to appreciate global journalism at a more human pace, but we're using cutting-edge technology to share it."
Salopek will experiment with "interactive cartography, mapping social media conversations regionally, and explore other intersections of new media technology and journalism," as stated in the release. The Knight Foundation is supporting the excursion and the various uses of technology available to the trade. In an interview with PBS, Salopek said he will also benefit from the "miniaturization" of equipment that he will have to carry. "The idea is to go light," Salopek said. "The trend in technological miniaturization is going in my direction–things are getting smaller. The kind of communications gear I'll be carrying now will be obsolete by the time I'm halfway through and that's part of the story too."
Salopek will begin his journey in January 2013 from Africa's Great Rift Valley in Ethiopia. Follow his journey on www.outofedenwalk.com.
Image courtesy of National Geographic Society, featured slider image from Killy Ridols (k1llYRid0ls) on the flickr Creative Commons