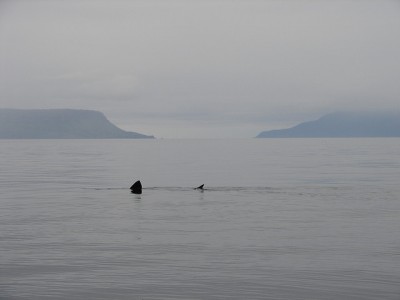 The friends of an unsuspecting surfer are catching flak for a cruel joke that could have ended much worse than it did. As a group of surfers and wakeboarders were returning in a dinghy off the coast of Rossnowlagh, Ireland, someone pushed one occupant off the dinghy into the path of an approaching shark.
Within seconds they are inches away from each other. The man struggles to get back in the boat as the shark splashes out of the water to get out of the way of the boat. It was later identified to be a basking shark, a plankton feeder that is not dangerous to humans.
The group explodes in laughter as the victim nears the shark in the water. Pulled back in the dinghy, he is shocked for a few seconds, but then joins the group in laughter as they recall the situation. The basking shark is a protected species in these waters and at this time, there is no word of any legal repercussions that may meet the group.
WARNING: There is some vulgar language used in the video.
httpv://youtu.be/6Bt92f_d0wY
Image from Antony Stanley (gripso_banana_prune) on the flickr Creative Commons