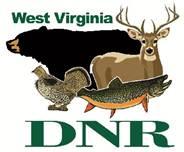 Four areas in the West Virginia state park system will offer First Day Hikes on January 1, 2013.  It is West Virginia's invitation to get outdoors as one of the 50 state park systems participating in the America's State Parks First Day Hikes.  Participating in the First Day Hikes challenge will be Kanawha State Forest, Blackwater Falls State Park, Cacapon Resort State Park, and Twin Falls State Park.
"Hiking or walking at a state park or forest is an activity open to anyone who comes to visit," said West Virginia State Parks Programming Coordinator Sissie Summers. "Parks and forests operated by the West Virginia state park system do not charge an admission fee, so it's fun and some exercise at no cost."
"We're off on a hike again on the first day of the year," said Kevin Dials, assistant superintendent of Kanawha State Forest. Dials led a three-mile First Day Hike January 1, 2012. "We had more than 120 people join us on New Year's Day. It was a great day and we're looking forward to hosting the first event of the New Year at Kanawha State Forest."
Massachusetts state parks began offering First Day Hikes more than 21 years ago. The National Association of State Park Directors has issued a challenge to parks directors nationwide to establish First Day hikes. "Hiking can be a year-round activity, and the experience is different each time depending upon the seasons and temperatures." Dials said.
Individuals planning to participate in a First Day Hike should arrive at least 15 minutes prior to starting time. Participants should bring water and wear layers of clothing and sturdy, warm hiking boots or shoes, as well as hats and gloves. Hikes will depart on time and return to the starting point. Additional information will be posted on www.wvstateparks.com or contact the park direct for more information.
Paulita Cousin, Blackwater Falls State Park naturalist, will lead the First Day Hike to Lindy Point. Meet at Sled Run Parking area at 10 a.m. The activity will be vigorous walk to one of the most photographed sites in West Virginia. There will be short stops for interpretation of the area. This hike includes walking Forest Road 18 and Lindy Trail. Snow shoes may be required if traditional snowfall has accumulated. The activity will be a three hour adventure.
Blackwater Falls schedules hikes and nature-based activities year-round basis. The park is noted for hosting the spring Wildflower Pilgrimage, Mountain Biodiversity Adventures in June, and an annual Astronomy Weekend in October.
Blackwater Falls is located near Davis in Tucker County. Canaan Valley State Park and ski area is nearby. Blackwater Falls State Park: 304-259-5216, [email protected]; www.blackwaterfalls.com.
Renee Fincham, park naturalist, will lead a hike departing from Cacapon Nature Center beginning at 10 a.m.  "I believe connecting with nature and engaging in physical activity such as hiking promotes a healthy lifestyle," said Fincham, an avid hiker. The hike will feature the natural beauty of the Ridge Trail and is approximately 1.5 miles in length with a few hills.
Cacapon Resort State Park:  304-258-1022 x 5209 or [email protected] or visit. www.cacaponresort.com
Join Kanawha State Forest Asst. Supt. Kevin Dials, office clerk Ken Long and campground volunteer Tom Turner at 2 p.m. at the swimming pool parking lot for the First Day hike January 1. Dials advises participants to watch the weather and to dress appropriately.
Kanawha State Features several special hikes throughout the year: Shirley Schweizer Winter Walk, January 26; Osbra Eye Memorial Hike, April 20; and the Margaret Denison Walk, September 14, 2013. Kanawha State Forest is located in Charleston, Kanawha County. Known for its hiking and biking trails, the forest is open year-round for outdoor use. The campground is open seasonally.  Schweizer was proud to have had a special hike named in her honor and to have attended many of them. Schweizer, a lifelong supporter of outdoor activities at Kanawha State Forest died December 11, 2012.
Kanawha State Forest: call 304-558-3500; email [email protected]; online www.kanawhastateforest.com
Bryan Danford, naturalist at Twin Falls State Park will lead a First Day Hike on the Nature Trail. The hike starts at 11:30 a.m. at the Nature Trail parking lot. The hike will last about two hours.
Lore and Tracking Weekend at Twin Falls is scheduled for January 18-20, 2013. The weekend steps back in time to the 18th century, when American Indians and European Americans lived closer to nature. Learn some of the skills that were necessary for everyday life, and learn of the cultural sharing that has made our modern lives richer. Enjoy nature, drama, tracking, and history in outdoor and indoor settings. Techniques on animal tracking and identification are part of the weekend. Registration is required for this event and overnight accommodations, activities and meals are included.
Twin Falls Resort is a year-round destination near Mullens and Pineville in Wyoming County. The golf course is open as weather permits. The lodge and vacation cabins are available for rent year-round and offer special rates and deals frequently. The campground is open as weather permits. Hiking and biking are popular due to the rugged terrain.
Twin Falls State Park, 304-294-4000, [email protected]; www.twinfallsresort.com
Image courtesy West Virginia Division of Natural Resources