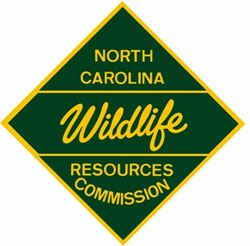 Capt. Todd Radabaugh, a wildlife officer with the N.C. Wildlife Resources Commission, has been recognized for his work in drug enforcement and boating safety.
He was awarded North Carolina's 2012 Drug Recognition Expert of the Year, given by the Forensic Tests for Alcohol branch of the N.C. Division of Public Health. He was presented a statuette and a plaque at a recent in-service training in Raleigh. This was the first time the award has gone to a law enforcement officer not assigned to a specialized traffic unit.
"This award reflects the work done on a daily basis by wildlife officers in our efforts to promote safe and responsible boating," said Col. Dale Caveny, chief of the Commission's Division of Law Enforcement. "Capt. Radabaugh has been a leader in training and enforcement efforts, which, coupled with our public awareness campaigns, decreased the number of boating-while-impaired arrests and produced a greater measure of public safety in 2012."
Since 1964, the Forensic Tests for Alcohol branch has provided training to law enforcement officers in breath-alcohol testing. In recent years, the branch has expanded its role by providing additional comprehensive training programs for officers to test impairment, whether caused by alcohol or drugs.
A 22-year veteran with the Wildlife Commission, Capt. Radabaugh and his wife Leanne live in Pender County. They have two grown sons, Zach and Kirk.
In North Carolina, anyone younger than 26 operating a vessel powered by a 10 horsepower or greater motor on a public waterway must have completed an approved boating education course successfully or otherwise be in compliance with NCGS § 75A-16.2. Learn more about free boating safety instruction from the Wildlife Commission at www.ncwildlife.org or call 919-707-0031.
Logo courtesy North Carolina Wildlife Resources Commission