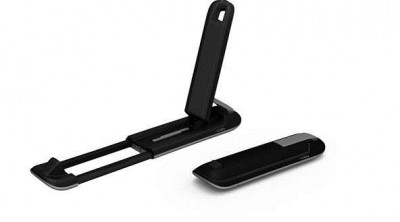 The WB400 Kayak Mount is selected for prestigious iF product design award 
Whispbar's new WB400 J-Cradle Kayak Carrier has been chosen from among over 3000 entries to receive a 2013 iF product design award.
Established in 1953, the iF (International Forum) is among the most prestigious international product design awards. In choosing this year's product design winners, the renowned international jury considered multiple criteria, including design quality, finish, choice of materials, degree of innovation, environmental impact, functionality, ergonomics, visualization of intended use, safety, branding and aspects of universal design. The Whispbar WB400 was entered in the Transportation Design category.
"We are thrilled to receive this prestigious recognition from iF," said Garrett Barnum, Global Product Manager for Whispbar. "Design innovation and aesthetics are integral to the Whispbar product line. Whispbar offers streamlined styling that doesn't compromise the look of high performance vehicles, along with excellent performance. We are excited to introduce our newest Whispbar accessory, the WB400 J-Cradle Kayak Carrier, this spring."
Added the Whispbar WB400 product designer, Jason Sagen, "The sleek Whispbar WB400 beautifully combines form and function to complement and even add to the vehicle's aesthetic. So, even though the Whispbar WB400's QuickDock technology makes it very easy to remove, drivers won't feel compelled to do so."
The Whispbar WB400 is the sleekest kayak carrier on the market. A complete cradle system, it features slide-out loading arms for effortless loading from the side. Through this innovative design, the WB400 saves valuable crossbar space so that two kayaks can easily fit on the car. Utilizing Whispbar's innovative QuickDock technology, it takes just moments to install or remove the mount from T-slot bars. The Whispbar WB400 will be available in March 2013 for $249.
The WB400 is part of Whispbar's new full line of accessories for its award-winning Whispbar rack system. The new Whispbar ski, bike and boat mounts seamlessly integrate with the rack system, which has been recognized for enhancing overall vehicle appearance and performance through its unparalleled sleek and aerodynamic design.
Image courtesy JAM Media Collective/Yakima