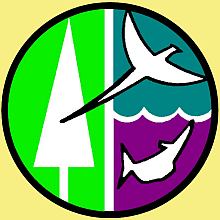 Spend a winter day at scenic Ponca State Park on Dec. 29 and enjoy indoor and outdoor activities for the entire family. Winterfest is an all-day event designed to allow visitors to rekindle wintertime family traditions.
Indoor activities include art display, crafts, wine and cheese tasting, soup supper, and entertainment. Outdoor activities include sledding (if weather permits), fruitcake flinging contest, children's kindling hunt, Yule Log Quest, bonfire and hayrack rides.
The Yule Log Quest is a team competition to locate the log within the park. Teams will complete tasks to earn clues to find the log. The kindling found in the children's contest will be used to light the log for the bonfire.
A park entry permit is required for each vehicle entering the park.
For more information, call the park at 402-755-2284.
Image courtesy Nebraska Game and Parks Commission