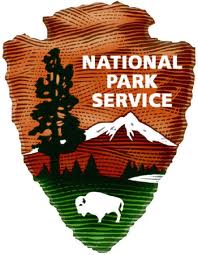 Two visual artists and one writer were selected from approximately 250 applicants to participate in the upcoming year's Artist-in-Residence program at Denali National Park and Preserve.  Stephen Hatcher, Wendy Klemperer, and Kathleen Dean Moore will each have the opportunity to experience the park during summer 2013. They will stay at the historic East Fork cabin, where they can look out onto the braided channels of the East Fork River, multi-colored rock formations of Polychrome Mountain, and the snow-capped peaks of the Alaska Range for inspiration.
Stephen Hatcher of Everett, Washington, has had a lifetime interest in both science and visual arts.  Stephen studied engineering and
mathematics then worked as an electronics entrepreneur.  Semi-retiring in 1998, Stephen concentrated in woodturning and stone carving. Combining these disparate mediums led to his unique style of depicting seasonal and migratory cycles.
Wendy Klemperer's gestural sculptures reflect a lifelong fascination with animals. She explores the body language of animals in her small colorful wax studies and large scale sculptures made of salvaged steel to express a feeling or state of being, with motion conveying emotion. She lives in Brooklyn, New York and Nelson, New Hampshire.
Kathleen Dean Moore is an award-winning essayist best known for her books about cultural and spiritual connections to wet, wild places – Riverwalking, Holdfast, Pine Island Paradox, Wild Comfort, and the co-edited books Moral Ground, How It Is, and Rachel Carson.  A philosopher at Oregon State University, she studies ethics and climate change.  She writes during the summer from a cabin where two streams and a bear trail meet a tidal cove in southeast Alaska.
"We are pleased to provide a venue for these talented individuals to totally immerse themselves in Denali," said Acting Superintendent Jeff Mow. "The work they create from their experience in the park will be a source of inspiration for park visitors now and in the decades to come."
Each artist will offer a public presentation for visitors during their residency. They will also each donate a work inspired by their time in
Denali to the park's collection.  Pieces created by artists-in-residence from previous years will be on display in the Denali Visitor Center, Eielson Visitor Center, and the Murie Science and Learning Center during the 2013 visitor season. Information about the public presentation schedule as well as an online gallery of artist-in-residence artwork is available at www.nps.gov/dena/artist-in-residence.htm
The Artist-in-Residence program is a national program that enables established artists to reside in a park while they create park-related art. Artists have played a significant role in raising public awareness of the natural wonders preserved within the National Park
System and the need for their protection since the creation of Yellowstone, the first national park.
This is the 12th year of the Artist-in-Residence program at Denali National Park and Preserve. A total of 41 artists and writers, including 26 from Alaska, have participated in previous summers.
Artists interested in applying for the 2014 season are encouraged to visit www.nps.gov/dena/historyculture/arts-program.htm for information and to apply. The call opens on May 1, 2013.
Stay connected with "DenaliNPS" on Twitter, Facebook, YouTube, Flickr, and iTunes – links to these social media sites are available at www.nps.gov/dena.
Image courtesy National Park Service