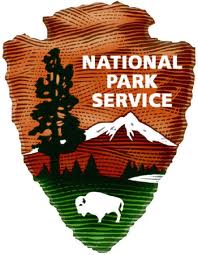 Biscayne National Park will kick off the 13th season of the award-winning Family Fun Fest on Sunday, December 9 from 1-4 p.m. with an event titled American All Stars. Immediately preceding Family Fun Fest, the park and U.S. Citizenship and Immigration Services will host a special citizenship ceremony for children. The free events takes place at the park's Dante Fascell Visitor Center, 9 miles east of Homestead.
"Welcoming new citizens in a place that they are now owners of is a recent tradition in the National Park Service," said Park Ranger Gary Bremen. We held our first ceremony last February, and it was such a success we are doing two in December." The one for children is an ideal lead-in to the Family Fun Fest which will highlight the contributions of great Americans commemorated at other National Parks. American All Stars will feature five hands-on and engaging activity stations located around the visitor center.
Stations include:
John Muir – An immigrant from Scotland, Muir was instrumental in the establishment of many National Parks, and participants will create (and protect) their own National Park in his honor.
Augustus Saint-Gaudens – This Irish-born sculptor is known for Boston's Shaw Memorial, the Standing Lincoln and "America's Most Beautiful Coin:" the $20 Double Eagle goldpiece. Kids will design their own ceramic coin to honor Vice Admiral David Farragut, a Hispanic hero from the Civil War battle of Mobile Bay.
George Washington Carver – Scientist, educator and inventor, Carver revolutionized agriculture in the south by introducing new crops and products. Discover one of his new products when you create "peanut milk."
Clara Barton – The founder of the American Red Cross was influenced by the tragedies she witnessed, and her legacy lives on with each new disaster our nation faces. Follow in her footsteps, from Antietam to Andrew.
Ellis Island – Plenty of Great Americans are not written up in history books. Learn the stories of a few ordinary people who led extraordinary lives.
Participants receive a passport to get stamped at each activity station, and those who complete all five activities will earn a specially-designed button to remember the day. Earning all five buttons in a season earns a Family Fun Fest Fanatic award in April.
Future Family Fun Fests this season also fall under the "Starpower" theme.
They are:
Sea Star Wars – January 13, 2013 – Robots, cantinas, Darth "Invader," and Luke Seawalker…need we say more?
A Salute to Hollywood – February 10, 2013 – My Fair Lady, The Sting, Out of Africa and other "Best Picture" winners will inspire this month's stations, while Joan Oceans works the red carpet!
500 Years in the Sunshine State – March 10, 2013 – Celebrate five centuries  of Florida history as represented in the resources of Biscayne National Park.
It's SUN-day! – April 14, 2012 – Wondering what our nearest star has done for us lately? LOTS!
Buddy the Bison, the ambassador for the National Park Trust, will also be on hand to greet participants and welcome new citizens.
Family Fun Fest's Season 13: Starpower! is made possible through a generous grant from the Captain Bob Lewis Billfish Challenge and the Bobby Duryea Fund at the South Florida National Parks Trust, with additional support from the Ceramic League of Miami, the University of Miami Department of  Biology, the Biscayne Bay Aquatic Preserves and a host of dedicated volunteers.
Image courtesy National Park Service