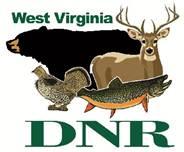 Canaan Valley Resort State Park is gearing up for winter fun and going cyber, offering pre-season lift ticket advantages November 23-26, 2012.
According to Lisa Ratliff at Canaan Resort, "Folks are calling about skiing. This winter is going to be awesome."
Canaan Valley management sees Black Friday and Cyber Monday as an opportunity to encourage people to include skiing as a gift to give or to plan a visit to Canaan this ski season. The resort has up to 44 percent off one-, two- and three-day rentals and ski passes as an online offer only.
The ski facilities at Canaan Valley are scheduled to open December 21 for the 2012/2013 season. Find more information visit www.canaanresort.com or call 304-866-4121.
Image courtesy West Virginia Division of Natural Resources