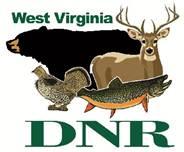 Deer season is in full force across West Virginia and in some areas the great outdoors will host two types of users in the same vicinity:  those hunting for white-tailed deer and those taking advantage of the nice weather to hike or bike.
North Bend State Park Supt. Steve Jones advises hikers and bikers using the North Bend Rail Trail to wear orange or brightly colored outerwear while on the trail during deer firearms season. A former railroad grade, North Bend Rail Trail is a hiking and biking trail on a narrow strip of land that begins at Happy Valley in Wood County and ends 72 miles away at Wolf Summit in Harrison County. The popular recreational trail cuts through private property in four counties: Wood, Ritchie, Doddridge and Harrison.
"It's been beautiful weather over the past few days and next week's forecast will also find people enjoying outdoor activities before winter arrives," Jones said. "As a good safety precaution, individuals hiking or biking on state forests or using public recreational lands such as the rail trails are encouraged to wear brightly colored hats or helmets (not white). Better yet, wear bright colored headwear and orange apparel such as deer hunters are required to wear to be more easily seen by anyone in the area."
For North Bend State Park or North Bend Rail Trail information, visit www.northbendsp.com  or call 304-643-2931.
Image courtesy West Virginia Division of Natural Resources