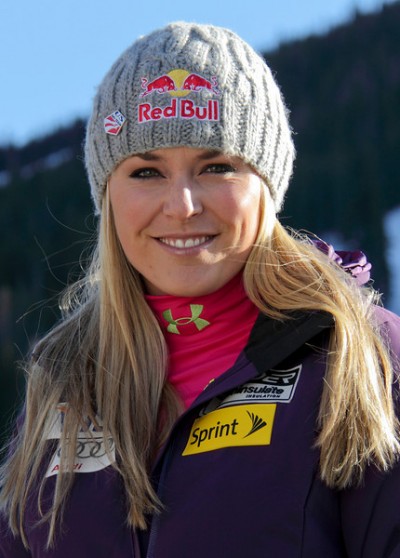 Can't get enough of watching Julia Mancuso and Ted Ligety ripping down the course?
Want to see Scotty Lago and Kelly Clark fly high before sticking their landings?
Are you familiar with cross-country skiers like Kikkan Randall, Liz Stephen and Andy Newell? Want to be? Then shake it up with Snow Globe on the USSA Network.
Passionate skiers and snowboarders curious about the country's top snow sport athletes have a new channel to watch that follows them this season as they compete around the world. The United States Ski and Snowboard Association recently unveiled the USSA Network on YouTube featuring the weekly program Snow Globe carrying race results, schedules, interviews and news about U.S. Ski, Freeskiing and Snowboard Team members.
Hosted by former U.S. Ski Team member and voice of the X Games "Uncle E" Chris Ernst, the channel made its debut Nov. 14. Plans also call live streaming coverage of 10 USSA competitions with more than 20 hours of action.
"Americans are motivated by athletic success and the USSA Network represents an opportunity to tell that story as well as provide insights into the lifestyles of our champions," said USSA president and CEO Bill Marolt in a press release. "YouTube is the perfect channel to complement our traditional broadcast coverage."
With event, feature and lifestyle planning, the network plans to offer live coverage of the Audi FIS Alpine World Cup Super G from the Birds of Prey course in Beaver Creek, Colorado on December 1.
"The USSA Network allows us to amortize our digital content across a rapidly growing platform like YouTube," said chief marketing officer Michael Jaquet. "We will mix traditional YouTube videos with the original content of our weekly Snow Globe broadcast, as well as live coverage on YouTube from many of our major events. This instantly upgrades and modernizes our content delivery plan."
Episodes of Snow Globe are scheduled to be posted each Wednesday and will last between 8-10 minutes. The debut edition chimed in at 6 minutes, 51 seconds and caught viewers up with the summer exploits of a handful of the nation's superstars. Both Lindsey Vonn and Louie Vito (the snowboarder who competed on Dancing with the Stars) were shown on the links while Bode Miller and Nate Holland each found true love. Miller married pro volleyballer Morgan Beck. The boardercrossing Holland tied the knot with Christen Horner.
During an interview with Jonny Mosely, Vonn acknowledged she will continue her efforts to compete with men on the World Cup stage. Viewers also got a feel for Mikaela Shiffren, the 17-year-old wunderkind who finished third on November 10 in the first World Cup slalom of the season. Viewers were encouraged to send in footage of their exploits on the slopes as well making the show interactive.
"Snow Globe is unique," said Jaquet. "There's nothing like it right now in our sport. It allows us to be current and relevant with our fanbase, bringing in video highlights, lifestyle stories, and most of all allows us to be involved in a continued conversation with our fans all season long."
YouTube and USSA entered into a multi-year partnership. The channel will feature original content on athletes including event, lifestyle and feature programming. The USSA Network playlists will provide access to every ski and snowboarding sport, with the system providing tracking sports of interest for subscribers and fans based on their past searches.
"The USSA Network on YouTube will speak to a whole new generation of future stars looking to tear it up on the snow," said YouTube global head of sports Claude Rubail. "We're anxious to partner with the USSA as it works to inspire the YouTube generation with its new channel offerings."
Snow sports fans can subscribe on the channel's homepage – www.youtube.com/ussanetwork.
Photo by Eric Schramm/U.S. Ski Team