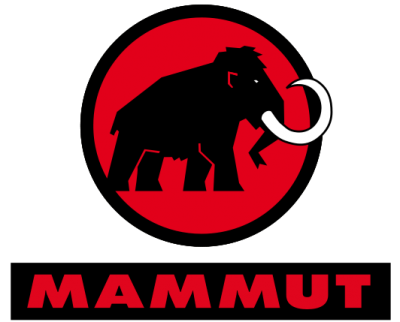 When Chugach Powder Guides opens for the 2013 season in Alaska, the veteran heli-ski operator will become one of the first in the United States to provide avalanche air bags to guests free of charge.
Mammut's Rocker R.A.S. (Removable Airbag System) 18 will become part of the company's standard issue safety gear provided to each heli-skier. The air bag system is proven to increase survival rates during an avalanche.
"It's like wearing a seatbelt. If you have one, why wouldn't you wear it?" said Chris Owens, Chugach Powder Guides' brand manager. "We believe wearing air bags will become not just optional, but standard practice across our industry."
While many heli-ski operators give clients an opportunity to rent an air bag system, Chugach Powder Guides partnered with Mammut Sports Group to supply the gear to guests.
Mammut's Rocker R.A.S. 18 will be added to the Mammut Pulse Barryvox avalanche transceiver heli-skiers already receive. Guides will wear Mammut's Pro R.A.S. 35 in addition to wearing an avalanche transceiver and carrying a shovel and probe.
"This isn't about scaring people. This is about taking every possible step and using all tools available to keep our guests safe while they're having the time of their lives skiing the backcountry," Owens said.
Mammut's product design team spent several days in Alaska last season with Chugach Powder Guides' staff, taking their comments on the air bag product line and making notes on how to improve it.
"Their guides' feedback was integral to how we developed these packs and air bags," said Gribbin Loring, Mammut's marketing services coordinator. "They are out there teaching avalanche training every day and driving backcountry safety messages to the general public. This represents a big step for Chugach Powder Guides to outfit clients with these air bags."
Mammut first integrated the Removable Airbag System, developed by theSwiss company Snowpulse SA, in its snow backpacks in 2011.
"We're 100 percent committed to our guests' safety," said Geoff Gross, Chugach Powder Guides operations manager. "We will continue to use the best safety options utilizing the most up-to-date technology to enhance our clients' experience."
Founded in 1997, Chugach Powder Guides is one of the most established and respected heli-ski operators in Alaska with headquarters in Girdwood at Alyeska Resort and operations in Seward and the Tordrillo Mountains. Chugach Powder Guidesoffers a variety of heli-skiing and snowcat skiing adventures ranging from one week to one day. The company operates a fleet of A-Star helicopters ensuring small groups on heli-ski adventures. Members of the Heli-Ski U.S. Association, Chugach Powder Guides prides itself on operating by the highest safety standards in the industry and offering a high-level of personal service to guests. More information about Chugach Powder Guides and heli-ski packages is available by visiting www.chugachpowderguides.com.
Based in Switzerland, Mammut is a leading manufacturer of all-season alpine gear, apparel and footwear.  For more information on all Mammut Sports Groupapparel, gear, athletes and brands, contact Gribbin Loring at 800.451.5127 ext. 113, or log on to: www.mammut.com.
Image courtesy Mammut