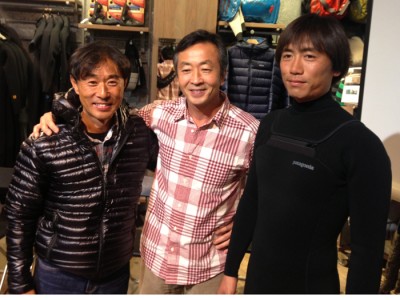 Patagonia Inc., a leading designer of core outdoor, surf and sport-related apparel, equipment, footwear and accessories, and Yulex Corporation, a clean technology company developing agricultural-based biomaterials for medical, consumer, industrial and bioenergy products, announced today the introduction of a guayule-based wetsuit, a renewable biorubber that is the first alternative to traditional fossil-based neoprene.
"When we started to build wetsuits we knew that neoprene, by nature of its production, was the most environmentally harmful part the product. Our initial approach was to use innovative materials, like wool, that are highly insulating and allowed us to use as little neoprene as possible. But we quickly realized that we needed to create a new material that could be a true alternative to neoprene," notes Jason McCaffrey, Patagonia's surf director. "After four years of working together, Patagonia and Yulex have co-developed a unique material that allows us to make a wetsuit that is 60% guayule (plant) based. Our goal is to have the formula be 100% plant based, but we feel that for now this new material is a big enough step forward to let the world know it is possible to buy something cleaner. This is just the first step; it's our hope that other brands see this as interesting and join the effort to innovate and implement alternatives to traditional neoprene that is used in wetsuits."
Yulex's biorubber material is made from guayule, a renewable, non-food crop that requires very little water, is grown domestically in the US, uses no pesticides, and in comparison to traditional neoprene, has a very clean manufacturing process.
Initially, the new suits will be available in Japan only. In Spring 2013, surfers will be able to order custom suits out of Patagonia's wetsuit facility in Ventura, CA, with a global rollout to follow.
"Yulex commends Patagonia for supporting the advancement of a sustainable, low-carbon future by embracing agricultural-based, biomaterials to replace petroleum-based synthetics," said Jeff Martin, CEO, president and founder of Yulex Corporation. "Patagonia is guiding the action sports industry to a new level and setting an example for the importance of sustainable practices. Yulex views this partnership as a major step towards a future where use of our renewable, guayule-based biomaterials is the industry standard for consumer, medical, industrial and bioenergy products."
Images courtesy of Yulex Corporation