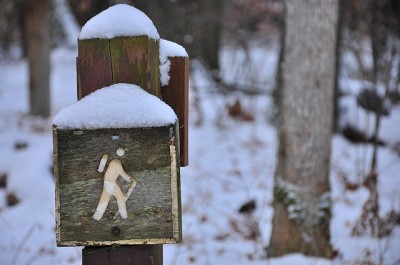 Just before Thanksgiving every year there is another tradition of a much healthier variety: Take a Hike Day. Celebrated every November 17, Take a Hike Day encourages families, children and individuals to take a long hike in a natural environment.
Often you hear the phrase "oh, take a hike" when someone wants you to get away from them. Twist the meaning of the phrase a little bit and you've got an excuse to get away from the office, the stuffy house and from your demanding mother-in-law!
Hiking undoubtedly has its health benefits and at a time in North America when winter is beginning to creep up, take this last chance to get outside before you are chest-deep in snow. Adults who hike enjoy improved muscular fitness and a lower risk of high cholesterol, depression, coronary heart disease, stroke and obesity. Some studies have even shown that people who are active for seven hours a week have a 40 percent lower chance of early death than someone who is active for only 30 minutes a week.
Children who hike have been known to develop better bone health, have improved cardiorespiratory and muscular fitness, are less likely to develop heart disease, high blood pressure and type 2 diabetes. Not to mention, they sleep better at night, surely a perk for the parents as well.
Best of all, hiking is typically free of charge anywhere you go. Pack your own meal, bring a camera and good shoes, and you've got enriching entertainment for the whole day.
Image from Loren Sztajer on the flickr Creative Commons