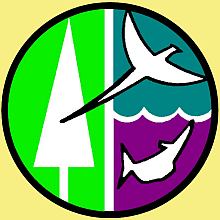 Missouri River waterfowl hunters should be aware of the temporary closure of the boat basin at Santee Recreation Area on Dec. 3.
The U.S. Army Corps of Engineers will dredge the basin to improve boating access. The basin and boat ramp, located just east of Santee in Knox County, will be closed for approximately two weeks.
As alternates, hunters may use the boat ramps at Bazile Creek Wildlife Management Area east of Niobrara off Nebraska Hwy. 12 and at Miller Creek Recreation Area east of Santee at Lewis and Clark State Recreation Area.
Call the Corps of Engineers at 402-667-2540 for more information.
Image courtesy Nebraska Game and Parks Commission