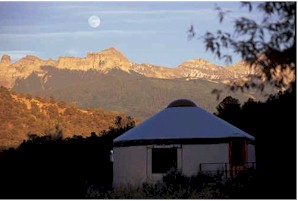 Come explore Ridgway State Park by joining a nature hike led by a park naturalist on Friday, Nov. 16. The hike will begin at the park Visitor Center at noon. All ages and abilities are welcome!
Nestled at the base of the spectacular San Juan Mountains in southwestern Colorado, Ridgway is an outdoor recreation paradise. The park's popular campgrounds, beautiful reservoir, picnic and playground areas, and diverse wildlife offer activities for all types of outdoor enthusiasts. Natural surface trails pass through the piñon and juniper forests and onto mesas offering spectacular views of the surrounding mountain peaks.
The naturalist-led hike is free, but park passes are required on all vehicles.
Colorado Parks and Wildlife manages 42 state parks, more than 300 state wildlife areas, all of Colorado's wildlife, and a variety of outdoor recreation. For more information go to http://cpw.state.co.us
Image courtesy Colorado Parks & Wildlife