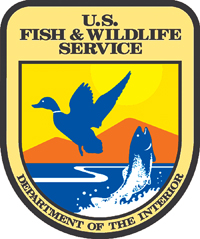 In honor of America's veterans and members of the U.S. armed forces and their families, the U.S. Fish and Wildlife Service is offering fee-free access to national wildlife refuges during the Veterans Day weekend.
Wildlife refuges provide a great opportunity to celebrate America's natural heritage and enjoy the outdoors with family and friends. Free admission is available to all, November 10-12.
There is a national wildlife refuge within an hour's drive of most major cities. Visitors can enjoy world-class fishing, hunting and wildlife observation along 2,500 miles of land and water trails as well as photography and environmental education. Fish, hunt, hike – or just go for the fun of exploring America's natural treasures.
Since Theodore Roosevelt established the first national wildlife refuge in 1903, the National Wildlife Refuge System has become the nation's premier habitat conservation network, encompassing more than 150 million acres in
560 refuge units and 38 wetland management districts. Every state has at least one national wildlife refuge.
To find a nearby refuge, go to http://www.fws.gov/refuges/index.html.
Logo courtesy U.S Fish and Wildlife Service