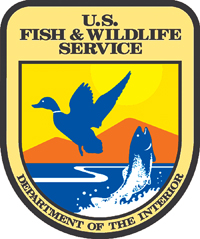 The US Forest Service has ruled that hunting deer with dogs will be prohibited in the Kisatchie National Forest (KNF) effective with the 2012-2013 hunting season.  The decision is a federal action and overrules the Louisiana Wildlife and Fisheries Commission which previously approved deer season dates for the KNF that included nine days in December 2012 for deer hunting with dogs.
All deer season dates within the KNF for the 2012-2013 season are now still hunting only and no special federal or state deer hunting permit is required.
The remaining deer season dates, within the Catahoula (Grant and Rapides parishes), Winn (Winn, Grant and Natchitoches parishes), Kisatchie Ranger Districts (Natchitoches Parish), and the Evangeline Unit of the Calcasieu Ranger District (Rapides Parish), include the following:
Firearms, either sex: Nov. 23, still hunt only
Firearms, bucks only: Nov. 3-22 and 24-25, Dec. 15-30, still hunt only.
The public is advised that the deer hunting "with or without dogs" dates listed for the KNF in the printed 2012-2013 Louisiana Hunting Regulations booklet are no longer valid.  A revised version of the booklet is available on the Louisiana Department of Wildlife and Fisheries (LDWF) website with all deer season changes included. To access that document, go to: http://www.wlf.louisiana.gov/hunting/regulations.
For details, visit the Forest Service's website at www.fs.usda.gov/kisatchie or the Louisiana Department of Wildlife and Fisheries website at  http://www.wlf.louisiana.gov.
Image courtesy U.S Fish and Wildlife Service