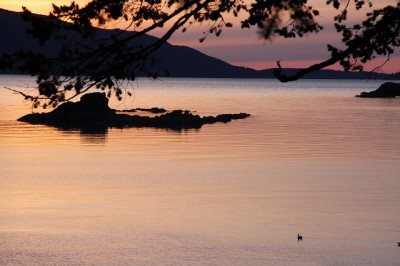 Without closing any of its 116 state parks, Washington has managed to downsize to an operating budget of $21 million for 2009 through 2011. That budget is down significantly from $98 million in the 2007 to 2009 period. The ability to operate on such a low budget hasn't come without sacrifices, like cuts and layoffs and intense reorganizing and hard work from those still employed.
This year, the state parks system is seeking $27 million in general fund money for 2013 to 2015.
A new program hastily introduced last year, the Discover Pass, did not not meet revenue expectations and has performed more poorly in its second year. The program requires state park visitors to pay $10 for a day pass to visit a park, or $30 for a year pass. It was expected to bring in $23.4 million in revenue, while it only pulled in $13.2 million. It was first introduced in July 2011, but by July 2012, it had raised even less money than the introductory year, according to The Columbian.
Park staff has had to cut a third of its permanent full-time positions off payroll since 2008. Some of those employees were downsized to seasonal positions, while others took on more responsibilities in a different position or were simply let go.
To many park staff's greatest fears, legislators have said the Washington State Parks Department may get no general fund money for the upcoming biennium. A department report states "that is simply not an option if state parks are to remain a viable program." An October 17 release states,
State Parks has gone through a radical budget change. The State Legislature determined that the state park system would be primarily funded through fees for service rather than general tax dollars. This change in funding approach occurred in the 2011-13 budget cycle when state General Fund dollars allotted to support operations were decreased to only 12 percent of the agency budget, reduced from a previous high of 70 percent. The agency has been informed that the 2013-15 budget for parks is being built with no General Fund contribution to State Parks.
State Parks spokeswoman Virginia Painter said it's difficult to assess the future situation of the parks when your budget hinges on projections. "It's really difficult to project," Painter said. "If you're living on your projections, it makes it very, very tough and uncertain." Painter said all her department can do is hope for the best news from legislators.
Image from Hollywata on the flickr Creative Commons