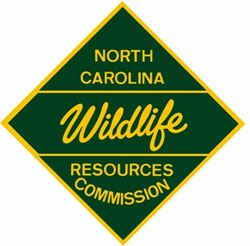 The N.C. Wildlife Resources Commission has received the State Boating Access Program Excellence Award from a national organization devoted to the acquisition, development and administration of public recreational boating facilities.
The States Organization for Boating Access awarded the Wildlife Resources Commission with the honor during a conference in Alabama this fall. The Wildlife Commission maintains more than 200 free, public boating areas for close to 350,000 registered North Carolina vessels and a multitude of vessels trailered from other states.
"This award reflects a concerted effort among partners, such as local governments, the Division of Marine Fisheries, and the state legislature," said Erik Christofferson, chief of the Commission's Division of Engineering Services. "Outcomes of these partnerships have allowed us to build and improve boating access and keep open the doors to North Carolina's public waters."
Some of the Wildlife Commission's accomplishments include:
Conducting a statewide boating access needs survey in 2007.
Working with the Division of Marine Fisheries and N.C. General Assembly on legislation that led to the approval of $20 million in funding for acquisition and construction of boating and waterfront projects in 2007.
Implementing a written agreement with the N.C. Department of Transportation that enables the DOT to work with the N.C. Wildlife boating program on access areas at bridge crossings across the state.
Creating a program in partnership with the N.C. Department of Corrections called the WISe Program, which utilizes inmates to build standardized boating access infrastructure items such as floating docks, signs and kiosks, as well as native plants, such as trees and bushes, for planting at boating access areas. This program has reduced costs related to the construction of access areas, created efficiencies within the boating program and standardized the look and feel of boating access areas.
Designing a user-friendly online and mobile device interactive mapping system of all boating access areas in North Carolina.
Completing an ADA assessment of all boating access areas and implementing a funding plan to upgrade all access areas to ADA compliance within a five-year time frame.
Renovating or building nearly 70 boating access sites over the last four years.
Logo courtesy North Carolina Wildlife Resources Commission