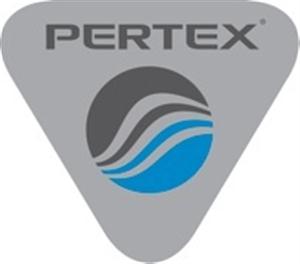 Pertex, designer and manufacturer of high-performance fabrics, has joined forces with long-standing partners and top outdoor industry manufactures including, Rab, Marmot, Montane, The North Face and Outdoor Research to offer consumers the water- and wind-resistant benefits of Pertex Shield and Pertex Equilibrium fabrics in their outerwear and sleeping bag lines for summer 2013.
"While winter has been our key market in the past, the advances in our Pertex Equilibrium and Shield fabrics have brought the quality and performance manufacturers demand to options suitable for Spring and Summer," said Steve Laycock, brand manager, Pertex. "The wind and water resistance paired with a unique face and feel make these two fabrics ideal for lightweight summer outerwear and sleeping bags."
Pertex Shield uses a technically advanced face fabric combined with a proprietary polyurethane laminate to move moisture away from the body providing athletes and adventurers with the perfect balance of weather protection and breathability with flexible, lightweight construction. Both wind and waterproof, Pertex Shield is used in jackets, pants and sleeping bags to ensure dryness whether running, climbing, biking, or adventure racing.
Pertex Equilibrium combines two different yarns with different properties to lift moisture away from the skin to the outside of the fabric where the moisture evaporates. During high aerobic activity, the evaporative heat loss of Equilibrium reduces overheating which, in return, reduces excessive sweating creating body temperature 'equilibrium.'
A preview of the new Summer 2013 pieces featuring Pertex Equilibrium  and Pertex Shield include:
Rab, an early adopter of Pertex Equilibrium is introducing their Vapour-Rise Lite Line including: NEW Vest and Pull-over and Pants, all featuring Pertex Equilibrium which balances wind resistance and breathability to create a comfortable operating environment through a wide range of activities. SRP: $120 – $140
The Northface has also chosen the Pertex Equilibrium fabric for use in their Outdoor Summit Series™. The new line features: NEW Iodin Vest and Meteor Pant made with Pertex Equilibrium to enhance water resistance and manage moisture inside and out.
Outdoor Research, which offers several Pertex Shield pieces has added a new jacket to their collection this season. The NEW Proverb Jacket featuring Pertex Shield provides a lightweight, waterproof and breathable alpine shell focused on providing a balance between light and fully featured jackets. SRP: $325
Montane, will introduce two ultralight Pertex Shield+ pieces this season. The Minimus Mountain Jacket and Minimus Smock. These incredibly lightweight designs offer exceptional breathability and waterproof protection.SRP: $200 – $250
Marmot offers the Helium MemBrain sleeping bag this spring, featuring a Pertex® Shield waterproof/breathable shell and a Pertex Microlight lining fabric. The Fiery 850+ goose down creates a durable sleeping system for lightweight travel in unstable alpine climates. SRP: $469
Pertex provides fabrics to an array of top outdoor industry manufacturers in the U.S. and Europe for the creation of high-end technical apparel and sleeping bags.
Image courtesy Verde PR