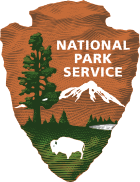 Four visual artists from around the country were selected from over 100 applicants to be resident artists in Zion National Park in 2013. Please look for these artists during their residency dates.
February 4 – March 3: Evelyn McCorristin Peters, oil painter from Myakka City, Florida
April 1 – April 28: Michael Wong, graphite artist from Minneapolis, Minnesota
September 2 – September 29: Kimberly Harris, watercolor painter from Phoenix, Arizona
October 14 – November 10: Rebecca Fogg, mixed media artist from Emeryville, California
The current Artist-in Residence, Michal Onyon, will be leading a talk about her experience and the connection between art and landscape preservation at the Zion Lodge on Thursday, November 12 at 7:00p.m. Ms. Onyon, from Bountiful, Utah, began painting watercolors in her spare time ten years ago. This collection now includes a good number of scenes from around the world, of which she says: "When I see these pictures, I can recall the same surrounding sounds, smells, temperature, people, circumstances, light and air as when they were painted. It is a timeless feeling to escape everyday life by trying to capture a world so much bigger and varied than we can imagine."
Each artist spends 30 days living in the Grotto House in Zion National Park. Through exploration, drawing, painting, and photographic studies, they immerse themselves in the unique landscape of Zion and find inspiration for their work. In addition to practicing and demonstrating their art, each artist conducts presentations on their artwork, their residency experience, and the connection between art and landscape preservation.
For more information on the Artist-in-Residence program at Zion National Park please visit our website at www.nps.gov/zion.
Logo courtesy National Park Service