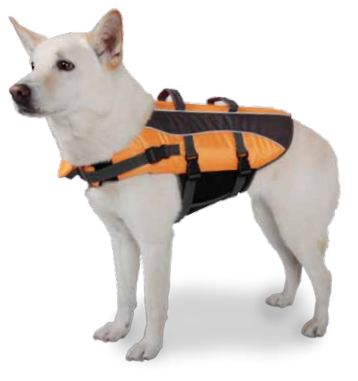 Kyjen pet gear keeps dogs safe and comfortable while enjoying the great outdoors
Kyjen's Outward Hound collection makes outdoor activities like hiking, swimming and traveling with dogs easy, convenient and fun! Whether the family pet enjoys sticking its head out the window on road trips, walking in the mountains or is an avid swimmer, the Outward Hound collection has a functional accessory to match every activity level.
From life jackets and backpacks to car seats and portable bowls, Kyjen has designed a line of top-quality, value-priced travel products to get dogs and their families enjoying the outdoors!
Outward Hound Products Include:
Life Jackets ($19.99-$44.49)
Pet-A-Roo Front Carrier ($29.99-$35.99)
Backpacks ($36.99-$54.49
Backpack Pet Carrier ($51.49)
Port-a-Bowls ($5.49-$6.99)
Pet Sling ($35.49)
Walk N Roll Pet Stroller ($105.99)
Legs Out Front Carrier ($29.99-$35.99)
Booster Seats ($38.49-$48.49)
Hands Free Hipster ($29.99)
Extend-A-Seat ($42.99)
Leash Mate ($14.99)
Backseat Hammock ($32.99)
Up and Out Lift Harness ($18.49)
Every Outward Hound product is designed with the pet's comfort, safety and basic needs in mind to make traveling more convenient for their owners. All products come in a variety of bright colors for high visibility and varying sizes to fit almost every breed.
To view the entire Outward Hound collection and make purchases, please visit www.Kyjen.com.
Image courtesy Avalon Communications/Kyjen