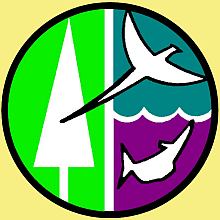 The Platte River Recovery Implementation Program (PRRIP) and the Nebraska Game and Parks Commission are rolling out a website for Platte River Recreation Access (PRRA) reservations. The website – platteaccess.org – will allow the public to access and sign up for dates available to use open land along the Platte River. The public may begin reserving available dates at 1 p.m. Central Time on Nov. 8.
The PRRA provides the public the opportunity to use selected portions of the 9,600-plus acres controlled by the PRRIP during times when targeted species are not present. The targeted species are the endangered whooping crane, least tern, pallid sturgeon and the threatened piping plover.
Program land can be used by the public for designated hunting, fishing, bird watching and other responsible outdoor recreation. In addition to deer hunting, there are also site-specific waterfowl and small game areas.
The website provides the public the opportunity to access habitat along the river for recreational use while still protecting the targeted birds. Permission slips must be in hand to access land, and enforcement will be a priority in order to follow the program's good neighbor policy.
Administration and enforcement of the public access program is handled by Game and Parks.
Image courtesy Nebraska Game and Parks Commission