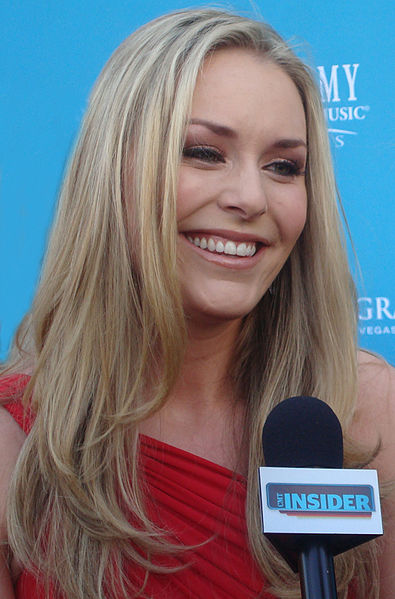 According to a press release, the International Ski Federation has decided against Lindsey Vonn and her petition to compete in a men's World Cup downhill race at Lake Louise, Alberta, on November 24th.
The FIS council said that it "respected Lindsey Vonn's proposal to participate in men's World Cup races," but neither gender was entitled to participate in the races of the other under FIS rules. The council went on to say that Vonn can submit a request to be a forerunner for the men's races.
Forerunners test the course for safety and visibility before the races. However, if Vonn were to serve as a forerunner for the men's races she would be disqualified from competing in the Women's races.
Vonn has won 53 women's World Cup races, giving her the third most victories in women's World Cup history. She is also one of only five women to win World Cup races in all five forms of alpine skiing (downhill, super G, super combined, slalom, and giant slalom). She also counts among her achievements two 2010 Olympic medals (Gold and Bronze).
Vonn has been particularly dominant at Lake Louise. In November 2011, she swept all her events and prompted the media to rename the site "Lake Lindsey."
Before the decision Vonn told the New York Times, "This is something that I personally want to do […] I'm not trying to race the whole men's tour; I just want to race one time."
"Lake Louise has always been my favorite course on the World Cup tour. It's a place where I feel I can be the most competitive against the men, and that's what I want to see— how I can stack up against them."
While it is rare for women to compete in sports that are considered traditionally or officially divided on a gender basis, it is not without precedent. Danica Patrick has proven she can compete against her male IndyCar counterparts. Billy Jean King scored one of the most memorable victories for female athletes when she defeated an aging Bobby Riggs after he made a series of negative comments regarding women's tennis. Kate Hinda managed to make 2 Division 1-A college football programs (University of New Mexico and Colorado) as a kicker.
And Vonn expressed her desire to join this list to the BBC, "I'd like one chance in my life to compete against [men]. Annika Sorenstam did it in golf and paved the way for women. I'm not asking for World Cup points. I just want the chance to compete."
Image courtesy Keith Hinkle via Wikimedia Commons