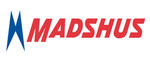 Madshus, the world's oldest ski company, announces the growth of its US sales force with the appointment of Ben Dubay as its new sales representative for the Midwest territory.
"It is very exciting to have Ben on our Midwest Madshus Team," said Van Brinkerhoff, US sales director, Madshus. "The Midwest is one of the strongest territories for us in the US, and with Ben's experience and expertise in this market and the race environment, Madshus is poised for rapid growth. This is an early Christmas present."
Dubay has been an avid classic skier since his youth, earning Academic All-Region while at University of Wisconsin Green Bay in 2006. Following college, Dubay spent his free time coaching teams from local clubs to the Midwest Junior National team. Over the past five years, along with continuing to support the Midwest Nordic community, Dubay has been a technical representative for Swix and Fischer, bringing his rich history of Nordic involvement to the next level.
"I'm excited to be working with a company that has a rich history in Nordic skiing," said Dubay. "I'm looking forward to bringing Madshus back to the forefront in the Midwest."
Madshus continues to expand its international presence, with a strong focus on North America as the brand continues to grow. For more information on Madshus, please visit http://www.madshus.com. Midwest retailers interested in connecting with Ben Dubay can email him at [email protected].
Logo courtesy Madshus