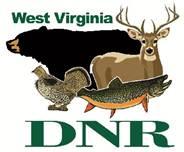 Tropical Storm Sandy continues to create problems at three of West Virginia's favorite state parks.
Blackwater Falls and Canaan Valley Resort in Tucker County are dealing with power outages like most of the county.  Power is out at both parks and park officials hope by sometime next week to resume operations.  Visitwww.blackwaterfalls.com or www.canaanresort.com for updates.
Staff at Holly River State Park in Webster County is cutting their way through downed trees to create access to the park for additional assistance.  A hillside slip at Holly River also has blocked road access to the park cabin area. Employees from Pipestem Resort State Park sent assistance after that park resumed operation. Superintendents from Cedar Creek in Gilmer County went to check on Holly River employees and guests and met Superintendent Ken McClintic sawing his way out of the park to create access and to aid cabin guests as they were sawing their way in.  Other Holly River employees also were working on gaining access.
"System-wide we have a lot of dedicated superintendent and employees," said Brad Reed, district administrator for West Virginia State Parks.  "Storms of this nature are overwhelming by the sheer amount of trees and power outages. Our employees also have to be mindful of guests on the areas and their safety or evacuation as well as being the muscle behind the chainsaws, plows and shovels."
For basic state park updates of areas open visit www.wvstateparks.com
Image courtesy West Virginia Division of Natural Resources